Thoughts on Yarn
I have this yarn and I love it so much. I love smelling it, rubbing it and thinking about what a
beautiful lace shawl/scarf
it will become. For some reason though, I have been unable to cast on for this project. Now usually I have no problem starting projects, my main problem seems to lie with finishing those projects.
I do wonder if my avoidance to casting on for this project stems from my recent "Get It Done" binge where I seem to be finishing unfinished projects.
or maybe I just can't bear to part with this special, beautiful yarn.
I did however finish the
Le Slouch hat
for my hairdresser last night. I however opted not to do the seed stitch pattern and went for a basic st st pattern. I think she'll enjoy this version a bit more.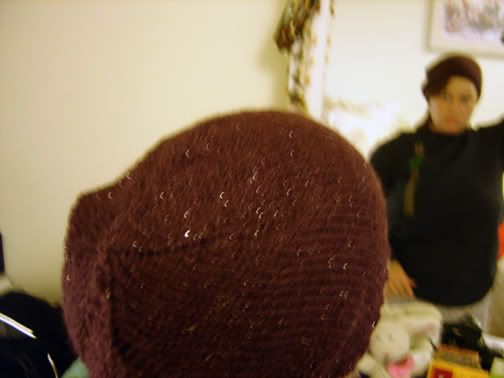 Sorry for the crappy photo, it was the best one taken way too late last night.