Classic Knitting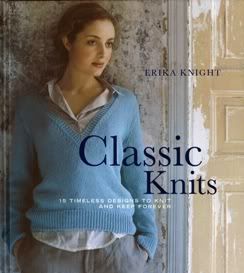 I've been lusting after Erika Knight's latest book, Classic Knits for awhile now. When I finally punched all that could be punched on my Weaving Works card, I quickly made my way back to the store and purchased, Classic Knits. It's a lovely book filled with patterns that appear to be designed solely for me (except for the bag, I don't like the bag).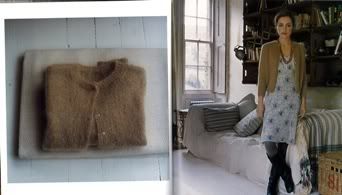 I had seen the Kelly Cardigan on a few blogs and knew that I had to make it BUT it calls for 8-10 skeins of Rowan Kidsilk Haze. While lovely yarn that would be an expensive sweater so after thinking about my stash for a bit, I remembered that I had a few skeins of Misty Alpaca in lace weight. I believe that I have enough yarn for this sweater but if not, I know where I can acquire more for cheap!
Last night at Ferals, I decided to make my swatch. My lovely, little swatch that now has me frothing at the mouth to start this sweater. Never mind that I have a ton of other lovely projects that I should be finishing. No I think I'd rather sit myself down and start knitting on a new one!