Headachie = Sickie
I called in sick to work today. I rarely take sick days but I've had a headache for the past week. I decided that I needed to address the headache and take a day off to make it go away. So far, I think my plan is working!
I slept in, ate a yummy breakfast, knit a bit while watching old sitcoms and then decided to block my jellybean cushion.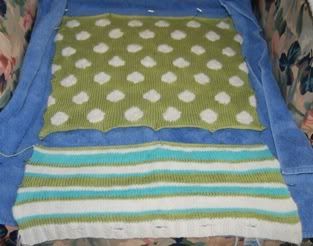 Then since my jellybean cushion was blocking, I decided to block my swatches from Madrona.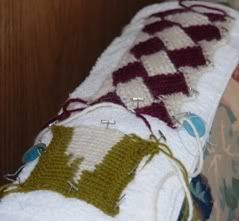 Which lead to me blocking my swatches for the Central Park Hoodie.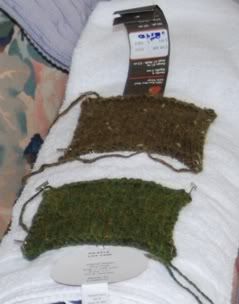 And now it is time for me to return to my place on the couch for knitting and sitcom watching. I'll also be holding the headache at bay.