Queen Mary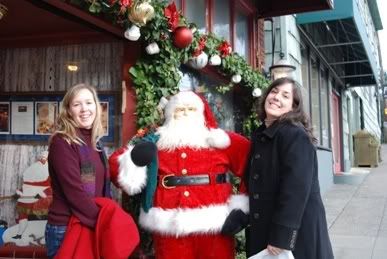 Meg
, Carrie and I headed over to the Queen Mary Tea Room this weekend. We had quite a few things to celebrate and due to Carrie's new job, we hadn't seen each other in a few weeks.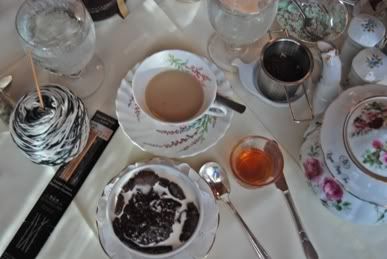 Shortly after sitting down, I noticed a beautiful woman sitting next to our table (ok in the Queen Mary practically AT our table, it's cozy) and I thought she looked quite familar. So I'm sitting there trying not to stare and luckily she was sitting right behind Carrie so it just looked like I was looking at Carrie, when it hits me. Sarah McLachlan is sitting behind Carrie.
It isn't sinking in though and I start talking to Meg and Carrie about the birds and the squirrels and my fears. I say, "Yes, it is hard for me to run outside what with the birds swoping in to peck out your eyes and the squirrels trying to nibble at your ankles. It's hard being me." Meg and Carrie are laughing at me when I notice so is Sarah McLachlan (her friend was in the bathroom so she was sitting alone so there is a possibility that she was just laughing to herself but that would be crazy so I doubt it!) Yep, I'm that funny!
Sarah McLachlan and her friend left shortly after that and I ask Carrie and Meg if they noticed who we were sitting by. The waitress swopes in and confirms who we were sitting by and Meg and Carrie were upset that they didn't notice her! Meg said she thought the woman was pretty and looked familar.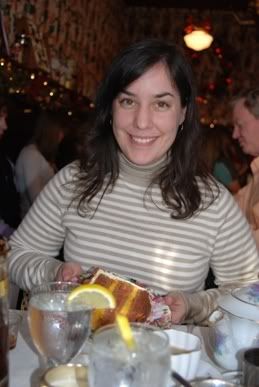 We then ate a delicious meal with fantastic desserts. Smiles and loud discussion was all around.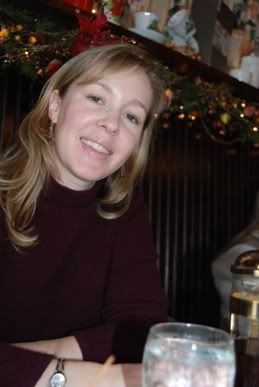 Santa even showed up to keep the Chrismas spirit alive for Meg even though I announced that Christmas was dead to me for another year!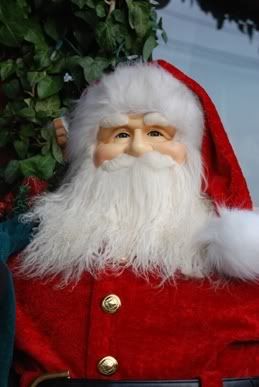 Meg took my picture by the bird cage and under the squirrel statue. I look scared.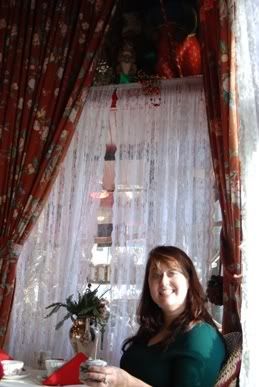 All in all a delightful day!