Obsession with the Flowered Washcloth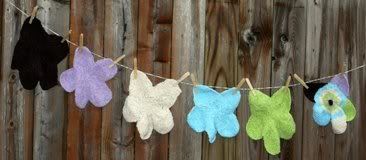 It began simply enough. I wanted to use up the remaining balls of Cotton Chenille I had in my stash. I had purchased another skein on a recent shopping trip with
Kayla
(She was in town on a quick trip from Paris and we went yarn shopping! I bought too much, had too much fun and am now working to knit from my wonderful purchases).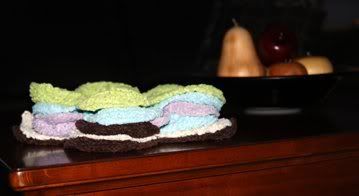 I decided it was time to knit those flowered washclothes I always planned to knit. The purple and blue one were already done and used a few times but within the last week and a half, I've knit the brown, cream, green and multi-colored one out of pur obession.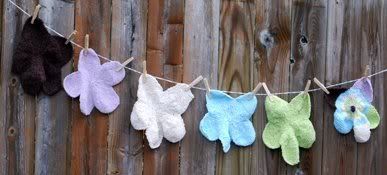 The multi-colored one came to be because I had so much yarn left when I completed each washcloth in its respective color. And sadly I still have some of each color left! Drat!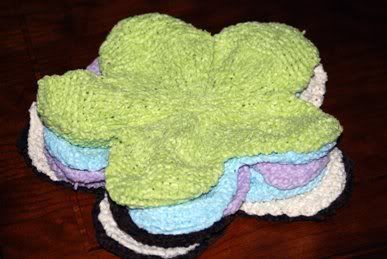 But I'm happy now. I'm almost out of the Cotton Chenille (though I almost fell and bought another skein over the weekend) and I have six wonderful washclothes. I think the obsession is gone.
Now on to my next obsession!