Reasons for a Good Day
Today will be a good day!
I awoke to this slobbery face: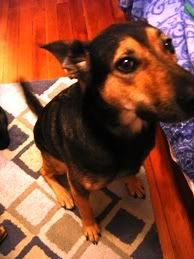 Zubin's parents are in Australia so I'm watching the beast for them before and after my trip. Another friend will entertain him while I'm gone.
Since I was up early to drive Stephanie to the airport, I had time to get my favorite treat! (Stephanie left today for Prague, I'll join her and Jen in Paris in a week)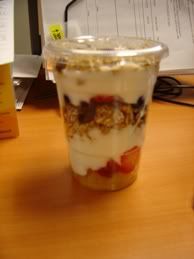 My belly is nice and full and happy.
And I got free passes to see
this
tonight with Mot.

I wish I could show you some knitting but I worked on my secret project last night. Well, I ripped part of my secret project last night....it was highly frustrating but I had to fix a huge mistake a billion rows back. It will be better this next time around.