Dog Filled Weekend
This weekend I watched a new set of dogs, June and Boz -- a pug and a rottweiler. The dynamic duo!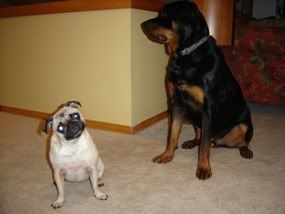 Their size difference often gave me a giggle but the funniest site of the weekend was June the pug chasing Boz around the backyard. Now that is a site to behold!
I learned many things from the beasts this weekend. For instance, a pug can take up just as much room in the bed as a rottweiler but the rottweiler causes more pain when he tries to lie on you like the pug. *OUCH*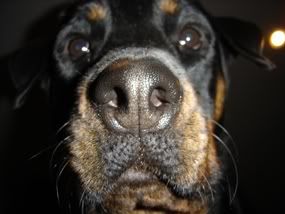 I learned that pugs are full of loud snores at night but make great snuggle bugs.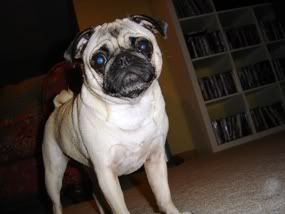 I learned that my car is just a bit too small for a rottweiler but is ok for a short trip to the dog park.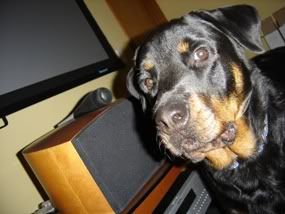 And finally I learned that both pugs and rottweilers will try to steal your knitting if you leave it in steal-able places. Boz took my sheep measuring tape and I found him roaming around downstairs with it. He looked quite pleased with his find but was quickly saddened when I stole sheepie back!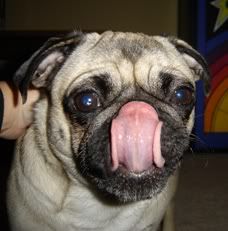 In addition, this weekend I finished another part of the Trellis sweater. Last night I cast on for the remaining right front. After that it is just the collar and sewing up!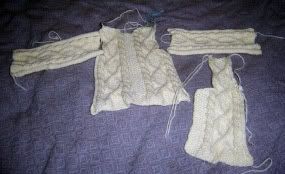 All the beautiful parts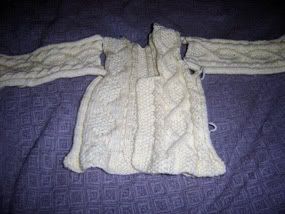 Looking like a sweater now