November Round-up
1.
NaNoWriMo
= This Goal Was Not Accomplished though I did get a good amount of words down on the paper. I'll go for this again next year.
2.
NaBloPoMo
= This Goal Was Accomplished. I actually found it thrilling to post everyday and it wasn't too hard to come up with blog posts. I did take the last two days off to give my readers a rest.
3.
NaNoSweMo
(National Sweater Knitting Month) KAL = This Goal Was Almost Accomplished.
Goal #1 -- The Purple Sweater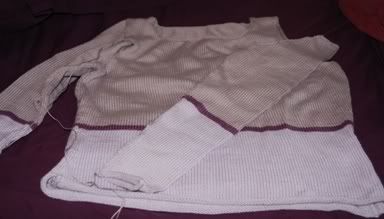 Unfortunately the sleeves are still not attached!
Goal #2 -- The Hourglass Sweater in Green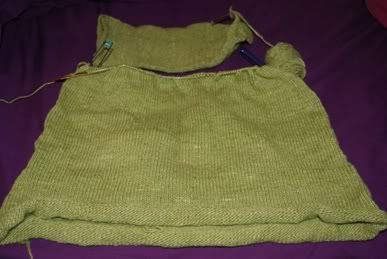 The sweater started out like the above photo at the beginning of the month and is now ALMOST complete. I just have a few finishing details to complete.