Sometimes It's OK When They Move Away
My best friend recently moved from Seattle to New Mexico and though I do miss her dearly, we now have the opportunity to talk on our daily commutes home which sadly take about the same amount of time though her commute is more than twice the distance of mine. There have been some nights when she's beaten me home after leaving work AFTER me. But I'm not bitter.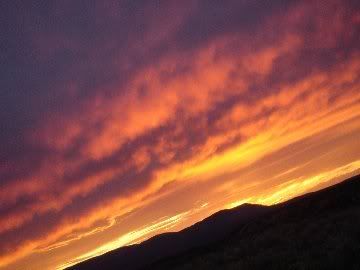 Tonight Mot left work early to pick up her car and so she drove most of the way from Hatch to Las Cruces before talking to me (as I was still working). Along the way she spotted one of the most beautiful sunsets, something that can only be found in the dry place she has moved to. She pulled off the highway and grabbed her camera. She then called me and left a message describing the beauty of the scene.
I quickly called her back after work and asked her to send me the photos. They were worth driving off the road for!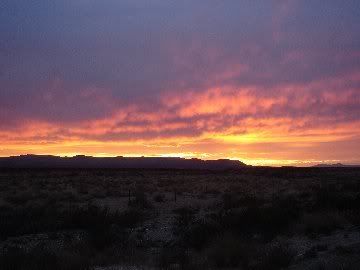 Mot also recently visited her parent's alpaca farm and included some fantastic animal photos for me. The first one is my favorite. Such beauties.