Magic Yarn Balling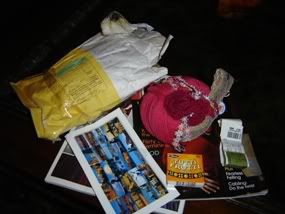 On Tuesday night I stopped by the house to pick up my Mother for swimming and found out that a package had arrived for me.
As we drove along, I allowed my Mom to open the envelope for me. Inside we found great treasures! My Magic yarn ball, all the way from Sweden and
Emma
!
I haven't found all the treats yet but the outside had some sweet ones!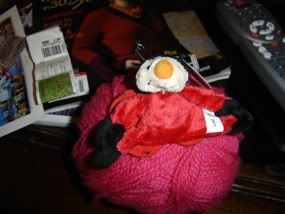 and some delicious candy!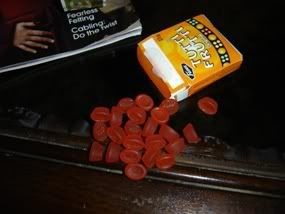 Thank you Emma!