Congrats to Meg-alicous!
It was a busy weekend over here in Supergirl Land. Saturday was
Meg's
birthday and we all gathered at the Fremont Outdoor Film Event to sing-along to Grease. Saturday was also a big night for me as she got engaged!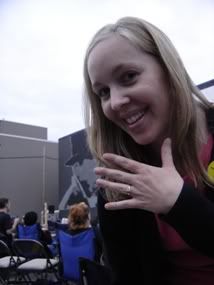 I made her pose like this. She loves that I put it up on the blog.
Another friend of mine also got engaged on Saturday. It was engagement weekend here in Seattle! Congratulations to both Krista and Meg!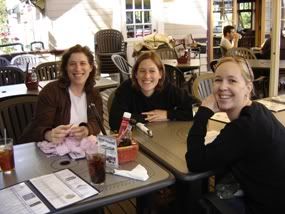 Sunday brought a trip with the knitters to Bainbridge Island and Churchmouse Yarn. While it rained a little bit, the sun soon came out making for a lovely view.