Clawing Sitcom Chic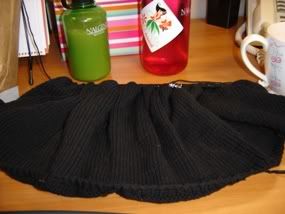 My
Sitcom Chic
is knitting up extremely well. I really love how Cotton Ease looks and I've heard that it wears well.
I do believe that I should be further along but I keep experiencing the attack of the claw!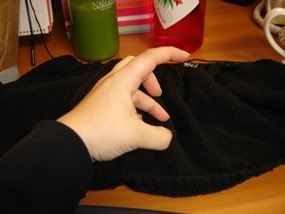 My hand begins to curve into a horrible shape and the pain begins stabbing at my tendons when I try to purl this cardigan. So while knitting a row takes me mere moments, purling is another story.
I purl a few stitches, rest, purl, scream, purl, rub hand, purl, pray to get to end of row before hand spamisms, purl, sigh - at end of row.
But last night I measured and I'm currently at 10 1/2 inches. I need to knit and purl another 4 inches before I begin the sleeves and the eyelet details. Those will mean I'm nearly done!
Now I'm off to research why cotton + purling = THE CLAW HAND!