Tigers and Toes
This past week has been exciting, frightening, thrilling and pressuring. There have been events swirling behind the scenes and on Friday night, a pedicure was in order. My toes are now the sweetest looking things out there.
and a close-up so you completely understand,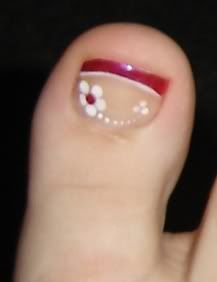 Saturday night, some friends and I headed out for the Ballard Artwalk and while I plan to write more on this later, I'll leave you with what beer does to two girls with stressful job situations!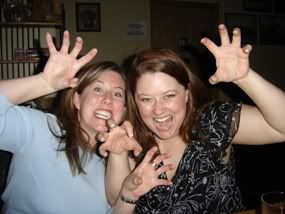 Show us the TIGER!