Fremont Fairing and Sitcom Chicing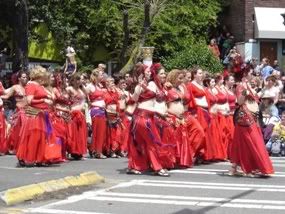 Another busy but fun weekend! Saturday was the
Fremont Fair
which meant
parade
time! The naked bicyclists were out in force and the quirky floats were abundant!
One of my favorite creations was the HUGE robot!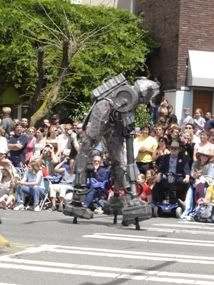 And the Art Cars were in full force!
Today while celebrating Father's Day with the family, I got in some Sitcom Chic knitting time. There was wine, sun and yarn! Just about the perfect day!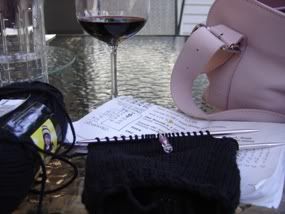 I got quite a bit done too!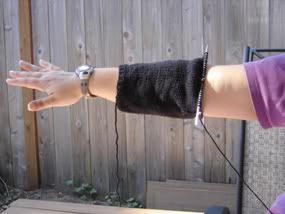 And I don't talk about work stuff here very much but I would like to brag just a tiny bit. On Friday, my Smore Cupcakes were judged by a famous chef and given the "Best in Show" award!
Bet you wish you could get some of these treats!