I'm a FINISHER
This weekend was spent finishing up some projects and making HUGE progress on others. I also spent some time watching the Yip-Yips and getting them to bark at the television.
The Trellis Baby Sweater is seamed up and ready to go. Le Monstre offered to model it after Jack (one of the Yip-Yips) refused.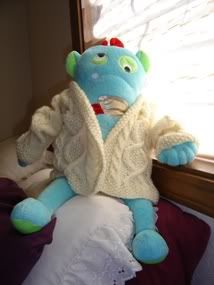 Here is Jack growling at me for torturing him. I'm funny.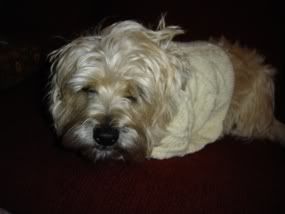 I also finished up some Calmer Socks for myself because, really I prefer knitting for myself. I'm selfish that way.
And because the Yip-Yips are so very cute and make me giggle, here are some pictures of them relaxing at home.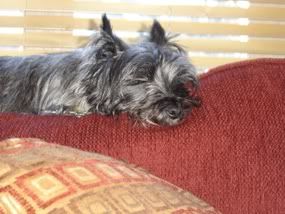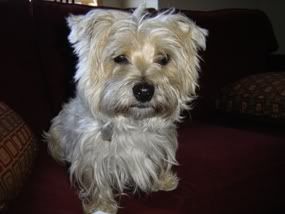 And when I returned home from my short jaunt with the dogs, I had a prize waiting for me.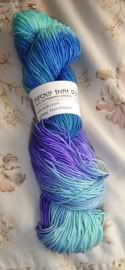 YARN for SOCKS THAT ROCK! Whooot! I won this in a drawing and what a fantastic prize it is!
I also took time this weekend to work on my secret project and to cover some ground on the baby blanket. I'm almost through the first of three very long repeats but this blanket is perfect knitting during movies, television marathons and ultra marathon reading sessions.