Reasons I love the book, "One Skein"
I'm on a quest to make every design from "One Skein". This week, I finished the Felted Bowl (and I'll be making more!).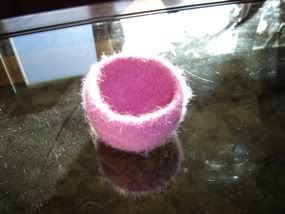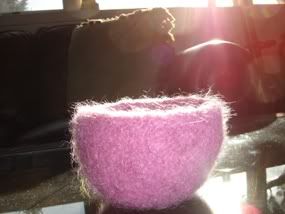 I've also made the Irregular Cabled Hat, Baby Hat, Felted Clutch (still being finished) and I've started the baby bolero. This is a book that everyone must run out and purchase!
I'm also watching the Italian Greyhounds this week. They spent many hours chasing each other around last night with barks bouncing from the fenceline.