The Hourglass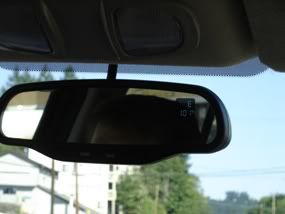 Click on picture to make largerPublic Service Announcement! It was 101 today in Seattle and I'm melting! Melting! I am not used to this kind of heat and it can now go away. I've suffered enough!
Last week I cast on for
The Hourglass Sweater
(which I keep typing as the HouSEglass sweater) and while the 2 billion cast on stitches were hard to keep track of, I made it through and have a good 8 rows completed.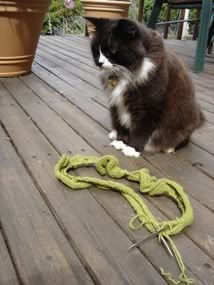 The heat is making it difficult to knit and so my sweater has been placed aside until the weather cools down a bit more.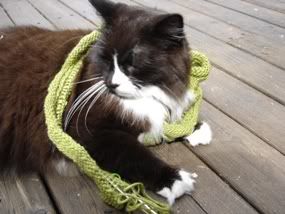 Sweater Details (for those that asked)
Pattern: Hourglass Sweater from Last Minute Knitted Gifts
Yarn: Noro Cash Iroha
Color: Green -- Color 101, Lot C
Needle: 32" Circular Size 7 Addi Turbos
Purchased: On Ebay for a great price!