Saturday Sky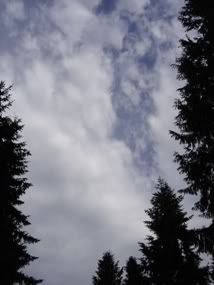 click on photo for larger view
Today is Saturday, which means
Sandy Sky Day
! The clouds bring me hope that today won't be nearly as hot as yesterday. It was 102 degrees yesterday which was much, much too hot for me.
However I noticed that one of my rose bushes has produced a beautiful flower. It hasn't produced flowers in years! My tender loving care is working.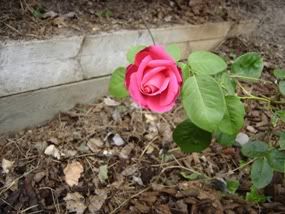 click on photo for larger view
OK I'm off to lie on the cool floor and try to keep from melting.