Baby Knitting = FINISHED
The baby shower is tomorrow and I've finished my knitting in the knick of time!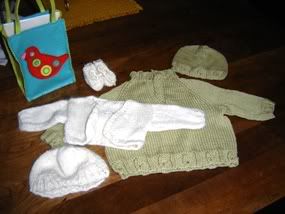 There are two sweaters in there along with two hats and one set of baby booties. The cream set will fit the little guy right when he is born while the green set will fit him closer to 6 months in age. I can not wait to give this to the Mama tomorrow.
I already know that her dog loves the green hat!