The Winter Garden
A few weeks ago, my Mom mentioned that I could have a garden in their backyard if I wanted. Strangely enough I had been thinking about how cool it would be to have a winter garden full of Swiss Chard, Kale, Spinach (e-coli free!), turnips and carrots.
Today I tackled the Winter Garden area (nicely located below my Mom's herb garden). It was covered in ivy and bark which needed to be removed.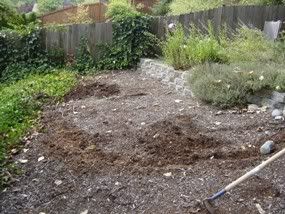 After two grueling hours of raking, ivy pulling and digging, it was much closer to being clear.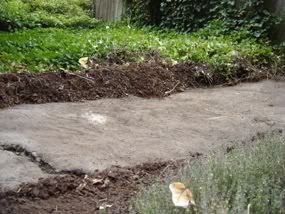 I called in some guns (my Dad) for the hard to remove items.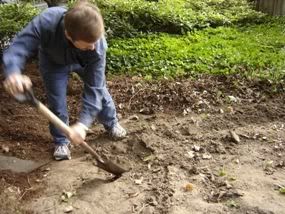 And now the area is cleared and ready for the next step of building the stone walls and adding good healthy dirt.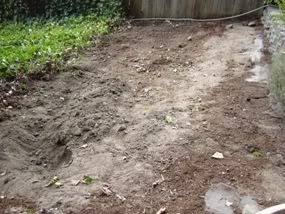 But right now though my finger nails HURT and I think I might be hungry so I'm off!