Mini Knitting
After a grueling 8 mile run yesterday, I met up with
Meg
for some knitting at Third Place Books.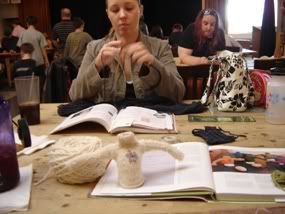 While she carefully counted out her stitches, I worked on my Mini Sweater Cozy from Weekend Knitting. I even made the sweater dance and sing when she told me that I wasn't to speak to her or stare at her while she completed the first row of her current project.
My sweater really likes to dance.
Meg and I also had a good discussion about gauge and why she needs to do a gauge swatch.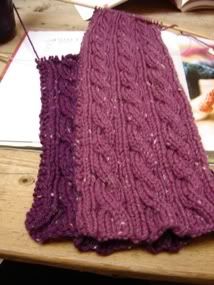 My Irish Hiking Scarf is on top and I'm on gauge.