Cooking with Spice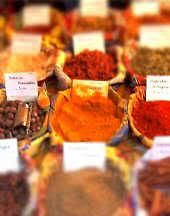 Yesterday after work, Mot joined me for a cooking class on Indian food (you know the stuff from India, full of spicy goodness). After getting over my initial shock of what the chef (a Califorian Surfer Dude if I've ever seen one!) looked like I was deeply enthralled. We learned that he had grown up in SouthEast Asia and really knew his stuff.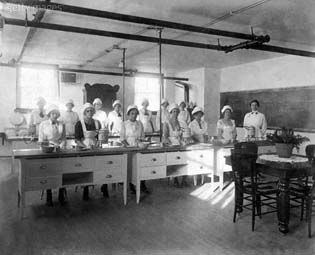 I scribbled notes and had to stop my drool while he created such delicious dishes as:
o Cucumber Salad with Peanuts
o Major Grey Chicken Curry with Coconut Cilantro Rice
o Saag Gosht (Lamb and Spinach Simmered Curry Dish)
o Velvet Butter Gobi (There is a 1/2 pound of butter in this dish!)
o Sweet Mango Lassi (drinkable yogurt drink which I could not try because drinkable yogurt grosses me out! but Mot said it was very good)
I'd have to say that my favorite dish (and the one I see myself making) was the Saag Gosht. It had spinach and very tender lamb. Oh so tasty!
It was a fun ending to a day which started out with such terrible news. It was fantastic to see the British on the television going about their regular routines today. As someone else said, they do have pluck!