What I'm currently lovin'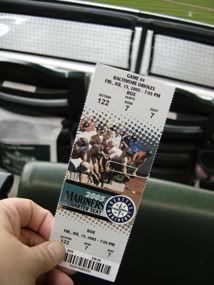 Tickets to a Mariner's game which put me just two rows behind the dugout and gave me the opportunity to see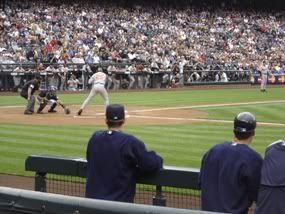 Palmerio's 3,000 hit!
Starting a new
sweater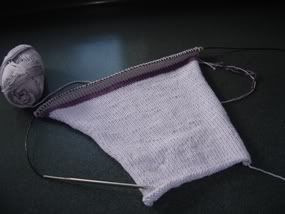 while working the G-Sale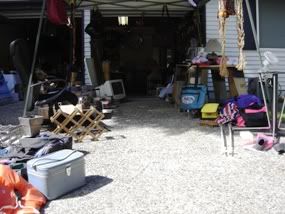 *I'm exhausted from all the G-saling! These things are a lot of work!
and making the G-money!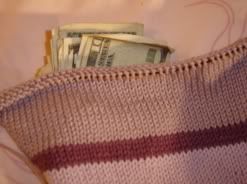 And finally, I'm lovin'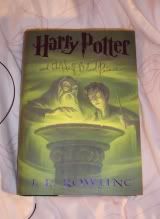 With all these things that I'm loving, there are few things I'm not lovin' as much.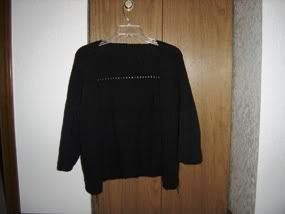 One is nearing completion on my
Sitcom Chic
but running out of yarn when all I need to do is finish the neckband and the left/right front bands! Of course I'm making this out of Cotton-Ease, the famously discontinued yarn! I've been doing some hunting and I think I've located some BUT if you have at least half a skein of Licorce (black) cotton-ease. Contact me at Reebecki (dot) gmail (dot) com so we can chat!
I do have to say that the Sitcom Chic is the CUTEST sweater ever and I've been wearing it around the house while making everyone tell me how cute it is. Even Destiny isn't safe from my questions which then roll into the whining about how I ran out of yarn and how it is discontinued and whine, whine, whine!
And the last thing, I'm not loving is not having the time to read The Harry Potter very much yet!