Guess What I Did Last Night
After having blonde highlights added to my hair for the past few years, I decided to go in a totally different direction with my hair color. I was inspired by Kate Beckinsale's hair color.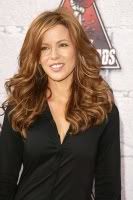 My hair color is a bit redder than Kate's and I'm still getting used to it but I *think* I like it. I think next time, I'll ask that it be less red though.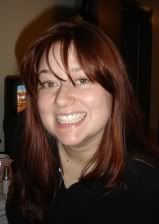 This is me without make-up so I'm a bit pale!