A Harlot-ing We Will Go
Last night was the night. The night I'd been waiting for. I got to see
Stephanie
in PERSON! She's REAL! People have not been making this up!
Here she is making everyone laugh and laugh we did!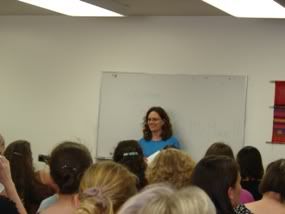 Meg and
Jessica
joined me for the Harlot-ly talk and you know we were knitting.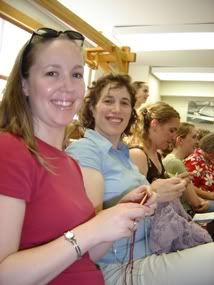 While in line to document the meeting of The Harlot, I met a fan, Laurel (ok so she isn't necessarily a fan but she read the blog one time which is cool!)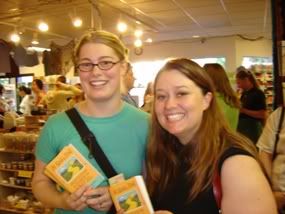 And finally after waiting what seemed like forever, I got to speak to Stephanie and I told her how jealous I was that she met
Rachel
. Yep, jealous!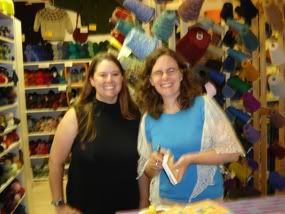 So after all that excitement, I was exhausted and went home to rest which was especially important since I'm working three concerts in a row this weekend. UghhH!