Whew! My weekend was filled to the brim with dogs! On Saturday, Roux had both Jesse (the neighbor's dog) and Zubin over for a visit. Zubin acutally had his first sleepover and yes, it felt an awful lot like I was dealing with children!
Today Roux's cousin, Hershey has arrived for her week-long visit.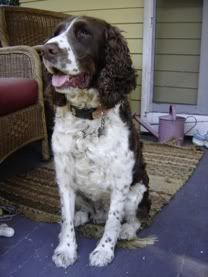 BarkFest 2005 has and continues to be a success!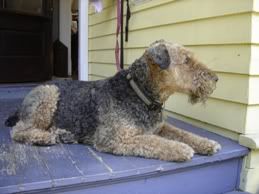 As for me, I started knitting Trellis on Saturday for my baby cousin, Ethan. he is going to look so cute in this!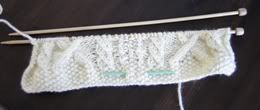 Now it is time for the work week and a bit of rest since I had quite the busy weekend with dogs, Chateau work and secrets.