Sushi and Knitting – What More Could A Girl Want?
Last night I met up with a friend for dinner. I'm currently dog sitting her neighbor's dog so the commute was quite easy! We headed over to
Chinoise
for some sushi. It was fantastic!
The best part of the meal was the sushi with Quail Eggs on them. They were delicious!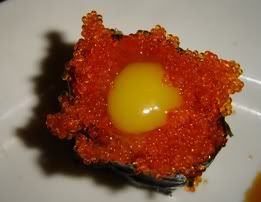 After that delicious meal, I headed back to my dog sitting location for some television and knitting. This picture is for
Meg
and Carrie. BRING IT!
Here is the bag of my felted bag: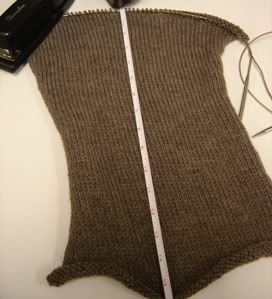 And here is a close-up of the tape measure reading: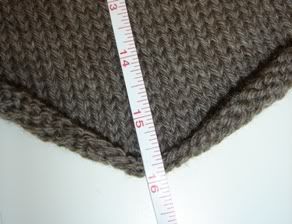 Can you see what the tape measure reads? Yep 16.5 inches baby! I just need 8 more and I'm done with the bag back. Knit Faster girls!