Dulaan Knit-In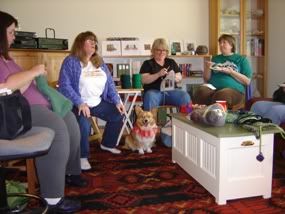 On Saturday,
Ryan
and TMK hosted a wonderful Dulaan Knit-In where the food was great, the company fun and the knitting fast!
Linda K also brought along yarn for charity knitting and I made sure to snag some for myself.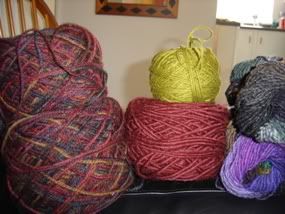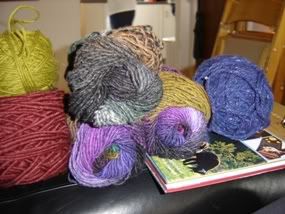 Though in the interest of full disclosure, two of the large balls of yarn are actually for TMK. I'm knitting the sweater for her and she is attaching the buttons. This still counts towards my goal of 14 items though!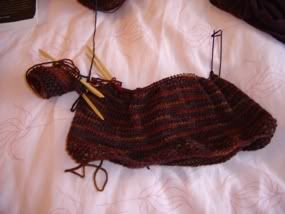 The party was made even better when Ryan knit her obligatory stitch.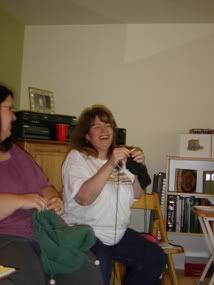 I had so much fun on Saturday and was even able to complete my 10th knitted item (a neckwarmer) for Dulaan. Only 4 more left to go (though I wouldn't be disappointed if I knit more than 14 items!)