Oops!
Today's post will be short and sweet. Mainly I just realized that I didn't wish Stephanie! a very Happy Birthday on this blog yesterday. Oh I went to dinner with her and gave her adoration and presents BUT I didn't wish her happy birthday on the blog and really, what kind of friend am I if I miss out on doing that!?!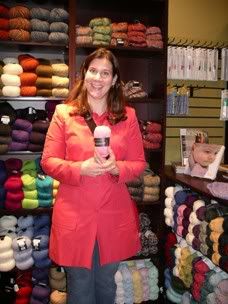 This past year, Stephanie has done so much! She ran a marathon with me because she didn't want me to run alone (how awesome is that!),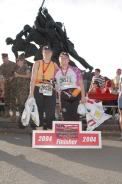 she invited me to go to France with her and Jen (AND that was SUPER fun!),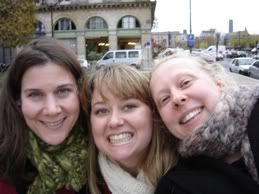 she bought her very first condo and had a blast redecorating it, she gained a greater appreciation of yarn (though she says she's not interested in knitting), there was the great Exercise Book accumulation, and a summer spent with Roux at Cake Zoka!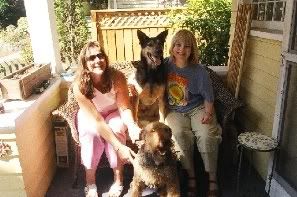 Whew! Now I wonder what she has up her sleeve for this year! With Stephanie one only knows where she'll go and I hope I'm invited along for the ride again this year! Last year's was soooooo much fun! So in the end, Happy (Belated) Birthday Stephanie!