Playing Catch-Up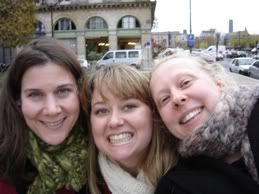 Stephanie, me and Jen taking a self portrait outside the Lourve
Vacation is great. I love vacation. What I do not love so much is the re-entry from vacation. The catch-up, being out of the loop, getting sick after vacation. So in an attempt to pretend that I am still on vacation, I thought I'd share some vacation photos!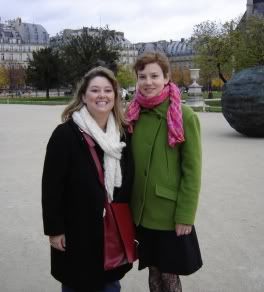 This is
Kate
and I shortly after meeting. Notice her wonderful Clapotis! That Lion and Lamb yarn is scrumptous! Feeling that yarn led me to order mine today.
I got this colorway: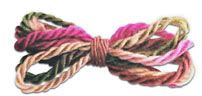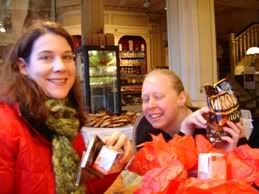 This is Stephanie and Jen enjoying the treats Kate brought us. Jen -- Sorry your eyes are closed!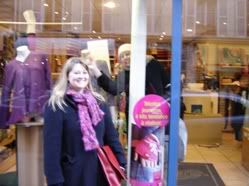 This is me outside a Phildar shop where I didn't buy a single thing. Actually, I'm sorry to say that I just wasn't excited by the store and I've bought Phildar before! I was a bit disappointed. I was wearing my Paris scarf though!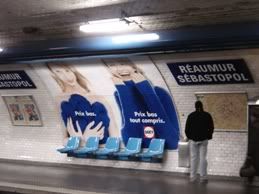 This is an ad in the metro talking about yarn. Sadly I did not see any yarn in this particular store.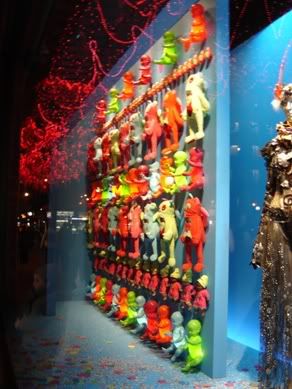 This is the coolest window display ever! I even purchased one of these Le Monstre creatures which were created by Christian Lacroix.
OK I guess I should go back and face reality. There is lots to be done here!