Of Knitting and Exchanges
I've been busy participating in Exchanges and many deadlines are looming closer and closer. The first Winter Better Pal package is due shortly, the secret project needs to be mailed in order to arrive on time (speaking of which the knitting needs to be finished first!) and I need to get started on my International Scarf Exchange.
Some people though are speedy and have already knitted and gifted their scarves. One of which would be my International Scarf Buddy. On Saturday I received a very lovely pink fluffy scarf in the mail from Lain of
Knit and Purl Grrl.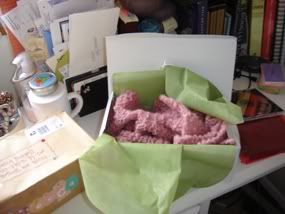 She even did a cute little collage of my name on the outside of the package!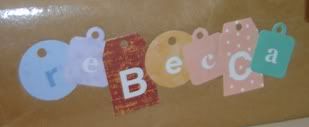 And here is the scarf in its full fluffy pink glory!

I tried to get the dog I'm watching to pose with the scarf but he's so little and so easily distracted.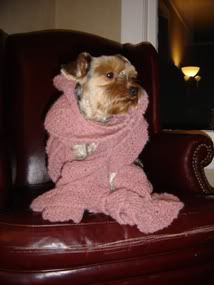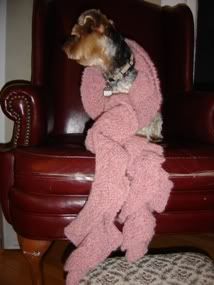 What's that noise? Is that a cat? Where's the cat? Let me get them!