Secret Sock Swapping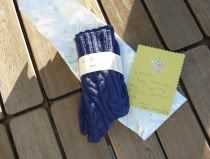 Earlier this month, my secretly knitted socks were mailed to me but I've been off housesitting and so I didn't pick them up from the post office until this weekend. I was in for a HUGE surprise! I've been watching these wonderful socks grow and I was also secretly coveting! Words do not describe how lucky I felt when I saw these beauties!
Melanie of
Swim
created the Log Cabin socks from Holiday Handknits for me. I so need this book! THANK YOU MELANIE!
Here are the socks softly cradling my feet: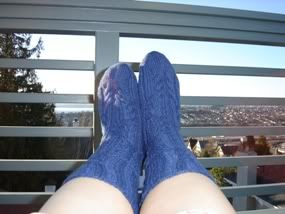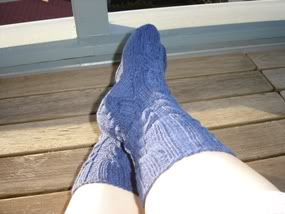 And in housesitting news, I'm back watching Finnely, Kenai and Swat. Kenai loves to cuddle and showed it by taking over Mot. Finnely had to fight for his part of Mot and finally settled around her legs. Ahhh the animal love!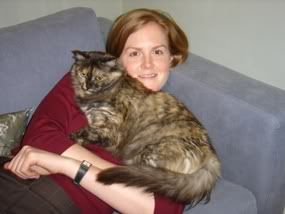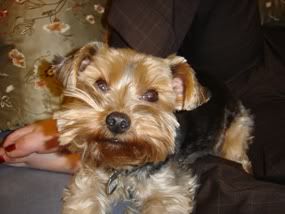 I'm not sure where Swat was during this. Probably planning her sneak nighttime attack!