Bucket Bonkers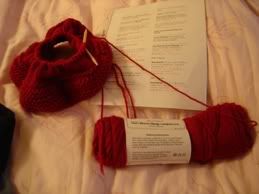 Earlier this week I started working on the Felted Bucket hat pattern my secret pal had sent me. I needed a quick project in between Lara. What a fun hat to make! I've completed the knitting portion and just need to weave in the ends before I felt this hat.
Here I am modeling my great hat! I know it's a bit big right now but check in again on Monday for a finished product!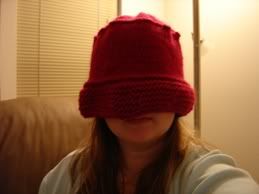 And in honor of
Sandy
and her sky request, here is the sunset from last night. Just ignore the power lines and enjoy the colors.