Purchases
This past weekend, Mot told me that a store near her was going out of business. Now this store has been going out of business for almost a year so I gave her a "are you for real?" look but then she told me that October 31st was their last day and that they had a piece she knew I wanted. Well she knew I wanted it because she has a similar piece and I'm always trying to steal it from her. So last night I made one of the best purchases ever! I only paid $35 for this solid mahogany small chest of drawers.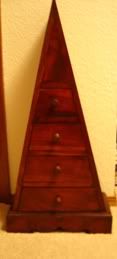 and here is a peek into some of the drawers...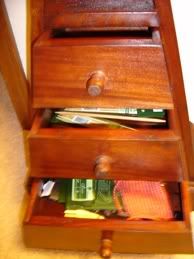 I can't wait to fill it up with goodies and secrets!