Fallidays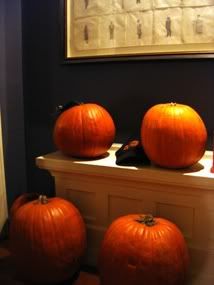 The Fallidays are here! This weekend was a plethora of parties and pumpkin carving.
Saturday brought a surprise party for Eric for which Zubin broke out his pimp costume.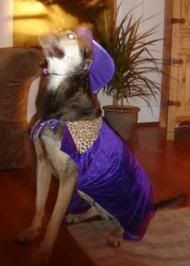 Mot and I posed like children making guppy faces.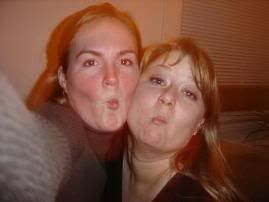 And Sunday brought an All Orange Dinner party at Merc's which Chuckles enjoyed immensely due to the potential of food droppings.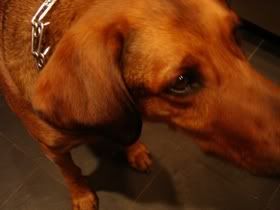 Happy Fallidays Everyone!