Babies in Sweaters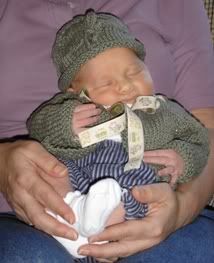 My new baby cousin was born last week and yesterday I gave him his new sweater and hat. Isn't he just the CUTEST? I know! He IS the cutest baby alive! My aunt (his mom) LOVED the sweater and muttered something about it being a family heirloom now, which basically scared me and made me want to point out mistakes. Instead, I accepted the praise and tried to pry the baby out of my parent's arms.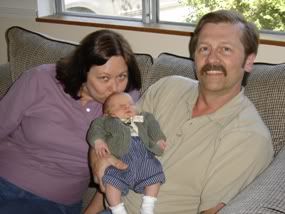 As you can see here, it was near impossible to get that baby away from them. I did though and had plenty of baby cuddle time.
PS I finally posted my
photo friday
photo (theme is soft this week). The theme while appearing simple provided me with quite the challenge!