Best Better Pal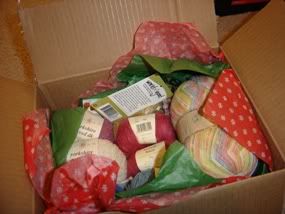 I have been spoiled. Just spoiled by Sandy of
Sandy's Knitting
. I'm not sure what I did to get such a wonderful Better Pal but I've had so much fun with Sandy's packages. I oculdn't have asked for a better pal!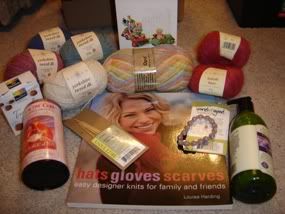 Inside the package was some Rowan Tweed, Rowan Kidsilk and Opal Sock yarn – all delicious yarns which I can't wait to knit up. Also included was a book I've been eyeing called
Hats Gloves Scarves
bvy Louisa Harding. Sandy kindly provided yarn for a few of the projects and in doing so has helped me nail down my Project Spectrum project for March!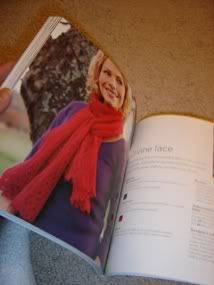 Isn't it gorgeous? I'll be wishing for more winter when I get this scarf done!
Thank you SANDY! You were a great Better Pal!
I was just over at Sandy's blog and I saw a bit of synchroncity. Sandy's Better Pal was
Terri
who I had as a Better Pal. Terri lives in the beautiful Prince Albert National Park in Canada and the photos of her home are breath-taking. Hopefully my present to her arrives soon! I did so enjoy being a part of the Better Pal Exchange! ***Edit: Terri's package arrived last night!***