Finished and Modeled!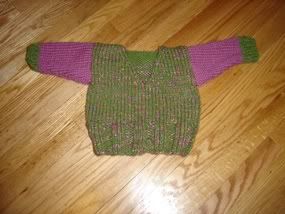 I finished up the Dulaan Sweater the other night and after I took the obligatory photo of the finished object on the floor, I decided to do my obligatory "put a dog in the sweater" photo.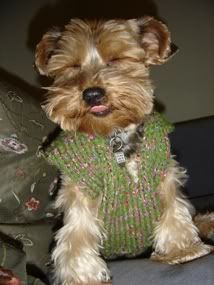 Finnely enjoyed being a model for this sweater and pronounced it perfect for a Mongolian child!
8th item knit for Dulaan or 57% done (6 more to go)!