March's Self Portrait Tuesday's theme is "Time" where you show the evolution of time through daily actions.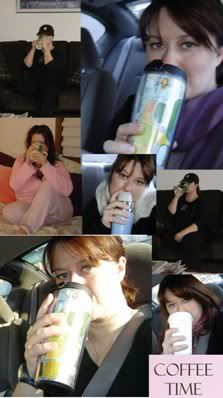 click on photo for larger view
Every morning I must have a cup of coffee in order to begin my day. Otherwise, I get horrible headaches (which I know is a sign of addiction but I don't care!) and the grumpies. I do love my morning coffee!