Busy, Busy Bee
Whew! I need a break from my weekend!
On Saturday, I worked with Miss Darcy at a Winery Open House. We were in charge of plating up cheese and keeping everything tidy. The owners of the winery kept referring to us as "The Caterers" which made us giggle and then straighten up. The absolute best part of the day was the wine. We were each given a bottle of wine to take home and wine to drink throughout the day. It was delicious, though the cheese table may have suffered a bit toward the end!
Today I met up with my triathlon training group for a walk around Greenlake and a Chai at Starbucks. I can't wait to get back into training! I miss it!
Tonight I decided to make cupcakes, the cupcakes that my boss claims to be the best she ever had, the
Barefoot Contessa's Coconut Cupcakes
.
After tasting these, I can honestly say that her claim is true! YUM!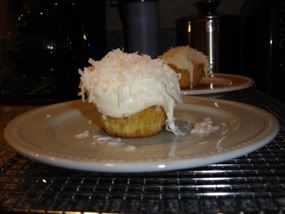 So after enjoying a cupcake (the remainder will be taken to work as bribery!), I sat down to knit from my new book,
One Skein
.
I am loving my new hat so far!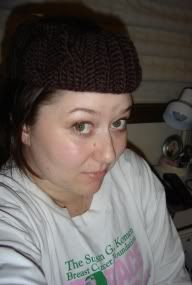 And the close-up is so pretty...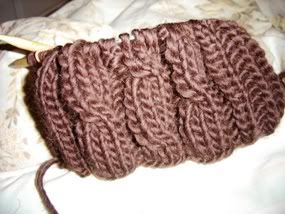 So many things to knit, so little time!