Happy Blogiversary to ME!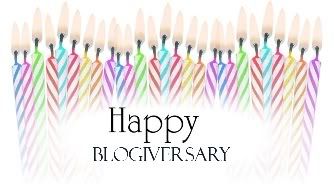 Three years ago today, I started this blog with the words, "It's my first entry! and my first blog!" and so began my journey into blogging. This site has changed over the years and I still remember
Ryan
telling me how to add photos to my site. I remember figuring out basic HTML so I could screw up my template. I love having a blog. This is where my history and future are told. It's almost like a diary but without all that super personal stuff (though once you see someone's nose upclose, it's hard to keep super personal stuff secret!)
So Happy Blogiversary to me! I can't wait to see what else is coming down the road!