I made a small Project Spectrum sweater this week and as the sun arose yesterday, I quickly ran outside and captured the sweetness of this mini swweater before the frost could melt away.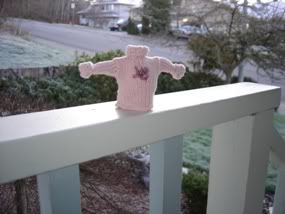 I'll be making a set of these dear things and hopefully my
art model
will be able to wear the next one. This one's neck is way too small due to uncareful planning.