Dulaan Knitting
One of my 31 in 31 goals is to knit 14 items for the
Dulaan
project.
As of last night, I have knit 5 items including this adorable hat happily modeled by Destiny the cat.
Shortly after this photo was taken, Destiny rolled onto her back and began to fight the hat. Le Monstre saw this demonstration and kindly took over further modeling duties.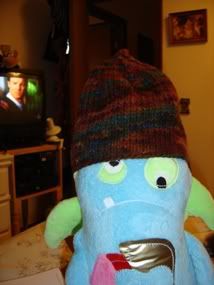 He would smile if he could, but Monsters don't smile.
So in my quest to knit 14 items for Dulaan, I have completed 5 items.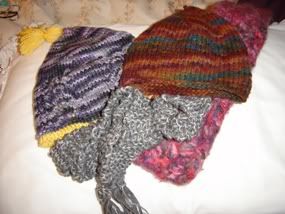 One item is missing from this picture, it was knit at a Dulaan party and given away then.
So 9 items to go! I have a hat on the needles and speed knitting will commence shortly. I have 5 more months to get this done!