February's Self Portrait Tuesday's theme is "all of me" where you embrace your mistakes and love the ugly bits.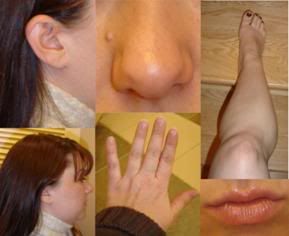 click on photo for larger view
This is all of me, from my nose to my lips, this is all of me. All the bits of me. All the ones I like and all the ones I don't like as much. In the end though, all these parts make up who I am.