Week Four -- Artist Date
Last night after work, I headed down to Ikea for my Artist Date.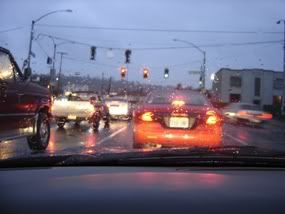 After battling some traffic and rain, I arrived at Ikea.
Once inside, I browsed all the cool products and poked around the frame area. I was hoping to find a frame for my Cat Poster that needs framing but no such luck.
I did however find a cheap pillow (I'm going to knit a cover) and an Artist's Model. I've always wanted an Artist's Model and for $5 it was mine!
This was a quick yet fun Artist Date. Ikea is always a treat!