Knitting Smackdown -- Part Deux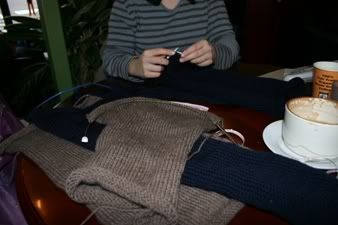 I met up with Carrie today at Cafe Ladro for some Hobo Bag knitting time.
Meg
was unable to meet us due to a previous committment. We took this opportunity to knit faster and longer in order to speed past Meg.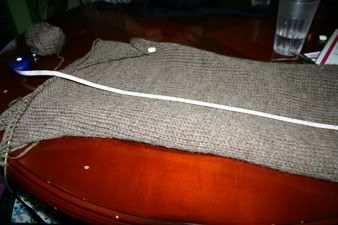 After four hours, much talking and some coffee, we had success! 24.5 inches!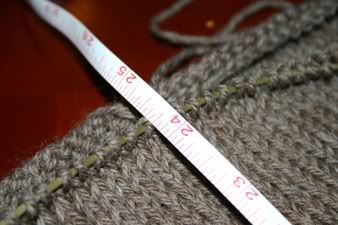 Tonight I'll start the straps. Time to get your knit on MEG!