Buy Nothing Day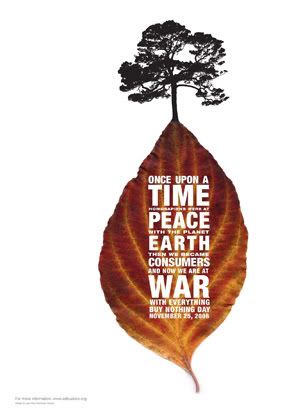 Every November, for 24 hours,
Adbusters
remembers that no one was born to shop. This year, partly because I have to work and partly because I too believe no one was born to shop, I will be taking part in "Buy Nothing Day".
The important point to remember about this day is that there is more than one way to participate than by just controlling one's spending habits. Today is also a day to think about the cost of excess consumption. This is of greater consequence than a reflection on your credit card bill.