Day 14
OMG! I may have hit a brick wall on posting daily! I have nothing to report from today! NOTHING!
I did do 50 minutes on the ellipse machine and I TOTALLY beat the girl who was trying to out-ellipse me. She crashed after 20 minutes. Sadly though I'm not sure that she even knew we were racing. Any which way, I still WON!
And because sometimes when you hit the wall, you have to go to the cat...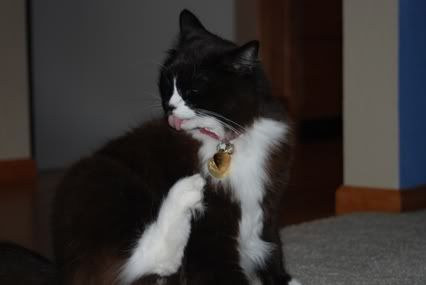 Click to enlarge