Cheesey Running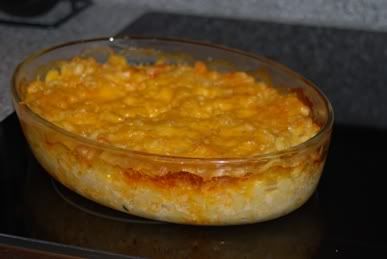 I've been reading
Smitten Kitchen
for awhile now and she continually inspires me to bake/cook new things. A few weeks ago she posted about the
NY Times Mac 'n Cheese recipe
from January of this year. After seeing her photos, I quickly whipped up a list and headed off to the store.
I have to say that this is delicious Mac 'n Cheese. My only problem was that I didn't hear the oven timer go off and I didn't have any idea how long it had been in the oven. I checked the noodles, added cheese to the top and cooked it until the cheese bubbled. Quite delicious!
I feel that I can indulge with this delicious dish today since I ran 12 miles this morning and I didn't die. It was hard but it didn't rain which is a blessing since a
huge storm*
is supposedly bearing down upon the Seattle region.
Off to write! I'm at 5,874 which means I need to get 1,876 down before I head out for Mot's Going Away Party.
*This article is written by my College Roommate's brother who continually impresses me with his humor and knowledge regarding the weather.