Hourglassing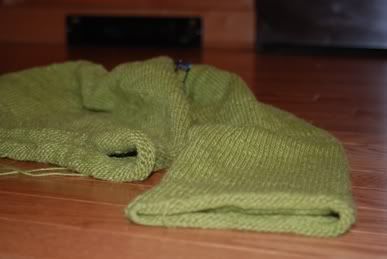 My
NaSweKniMo
sweater is coming along nicely. Last night I attached the first sleeve and cast on for the second sleeve.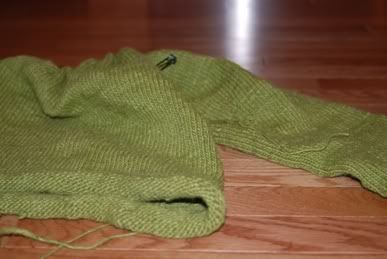 So far this sweater looks like it will be a great fit and I have a strong feeling that I'll be wearing this often. I've even begun to think about what color my second one will be.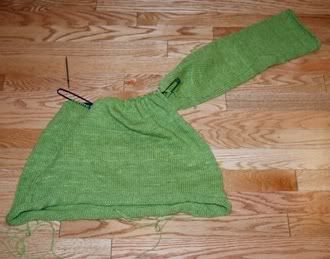 Even my sweater agrees that she will be worn often with much love.
**Destiny Update**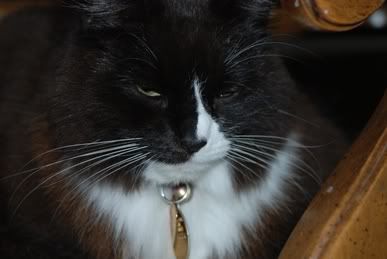 Unfortunately Destiny wasn't able to have her ultrasound yesterday as she became unhinged at the vet's office. They called me at 2:30 p.m. to say that they had tried all day to do the ultrasound and that they might need to sedate her. I decided against the sedation as my Dad will take her back on Friday and stay in the room while they do the ultrasound. We'll see if that works. If not, sedation will be used! Little beast! This photo is from last night. She was moaning and hissing at me wih so much love.